The Best Cold Emailing Strategies in 2022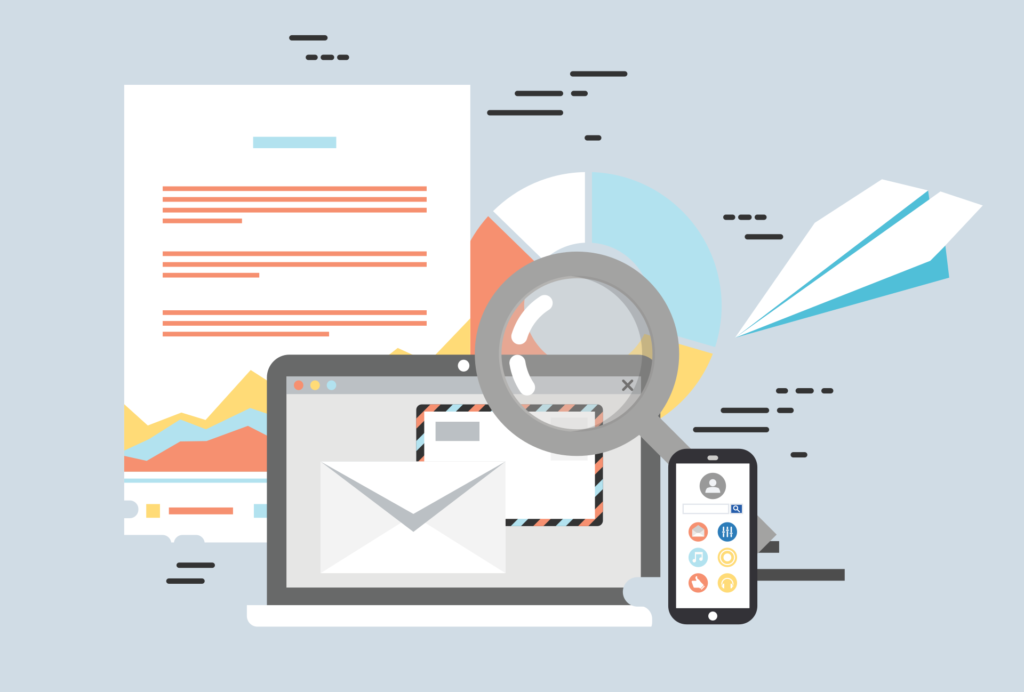 It's 2022, and you wonder how to cold email people without annoying them. You've heard that subject lines are still important, but what content works best? Is GDPR compliance still a thing? What's the legal way of sending out cold emails these days?
Don't worry; we've got you covered. This blog post will discuss essential things you need to know about cold emailing in 2022. We'll cover best practices for subject lines, email content, and more! So whether you're just starting out or want to improve your current strategy, this post has something for you. Let's dive in! 
How to not annoy people with your emails
You know how it is. You're minding your own business, scrolling through your inbox when you see an email from someone you don't even remember subscribing to. Or maybe it's a company you've done business with in the past but definitely didn't sign up to get daily (or hourly) updates from them. 
Whatever the case is, you're faced with yet another email that's nothing but a time-suck and annoyance. So, how do you ensure your emails don't end up in the trash before they're even opened? It starts with understanding what makes people want to unsubscribe from an email list and then crafting your content and subject lines accordingly.
Why Do People Unsubscribe Quickly from your Email?
There are a few key things that will make people want to unsubscribe from your emails:
You're not providing any value: If people feel like they're not getting anything out of your emails, they will quickly hit that unsubscribe button. Give valuable content to your readers, whether helpful information, exclusive deals, or just a dose of entertainment.

You're being too salesy: People can smell a hard sell from a mile away, and they're not going to stick around for it. If your emails are nothing but one big sales pitch, you're going to turn people off quickly. Instead, focus on providing value and building a relationship with your readers.

You're bombarding them with emails: This is probably the number one reason people unsubscribe from email lists. Suppose you're sending too many emails or sending them too often. In that case, people will get annoyed and hit that unsubscribe button. Find a happy medium for your email frequency, and make sure you're not overdoing it.

You're not being personal: Generic emails are a turn-off for most people. If you want to build a relationship with your readers, you need to be unique and engaging. Write as you would speak to a friend, and don't be afraid to show some personality.

You're not mobile-friendly: In today's world, more people are reading emails on their phones than ever before. If your emails aren't optimized for mobile, you're turning many people off. Make sure your emails are easy to read on a small screen and that the call-to-action is clear and visible.
Best Subject Line for Cold Email
Now let's talk about subject lines. In our experience, the best cold email subject lines are short, sweet, and to the point. They should give the recipient a clear idea of what they can expect from the email without sounding too salesy.
Examples of a good subject line:
Want to learn more about XYZ product?

Can we help you with the ABC issue?

Hello [first name], are you interested in [your offer/benefits]?
Is it just you who hasn't heard?
Don't make the same mistake as Jane, who lost out on this [deal] last year.
Your team can save 12 hours a week by using [Product].
Terrible subject line to avoid:
Allow me to tell you about our fantastic service.
THIS EBOOK WILL PERMANENTLY CHANGE THE WAY YOU DO BUSINESS!!!
You must act right now.
We're confident you'll enjoy this.
You won't believe what we have planned for you, Mike!!!
Note that your subject line should be relevant to the content of your email. An excellent way to think about this is, what would the wrapper say if your email was a piece of candy? The subject line is like the candy wrapper – it should be enticing and give the recipient a taste of what's inside.
Now that you know what makes a great subject line, conquer those inboxes! And if you need help crafting the perfect email, our team at Gmonster is always happy to lend a hand.
Best Email Content Strategies
You can't just throw any old content into your emails and hope for the best. If you want to make sure your email marketing campaigns are successful, you need to put some thought into your email content. Here are a few of the best email content strategies to consider.
One of the most important things to remember when crafting email content is to keep it brief. No one wants to read long, rambling emails. Get your point across quickly, and then move on.
Make sure your content is relevant to your audience. Don't just send out generic emails. Take time to segment your list and send content tailored to each group.
Finally, don't forget to include a call to action in your email content. What do you want your recipients to do after they read your email? Make it easy for them to take the next step by including a clear call to action.
You can create emails to engage and convert your readers by following these email content strategies. So don't underestimate the power of email – start crafting more innovative content today.
Examples of Email Content/Body that Work Pretty Good:
Content One
Hello [first name],
I hope I'm not intruding. Could you kindly put me in touch with the person in charge of [anything related to my product]?
Thank you for your time and consideration.
Mike,
[Office you hold] [Company name] [Contact information]
Content Two
Hello [first name],
I'm [my name], and I work for [my firm name]. We collaborate with groups such as [The company name] to [insert one-sentence pitch].
[A single-sentence benefit]
Could you please send me to the appropriate person at [The company name] to discuss with? We can see whether this would be beneficial to include in your events.
Cheers,
Mike
[Office you hold] [Company name] [Contact information]
Content Three
Hello [first name],
I hope this message finds you in good health! I wanted to reach out because [describe how we got their contact information and how you know them: spoke with a coworker, looked up your company online, etc.].
[Your company's name] has launched a new platform that will benefit (your team at) [organization name]. [Benefits pitch in one sentence].
I'm confident that [our product] will be able to assist [your company's name] [high-level benefit here].
Are you available [time and date] for a brief call?
Cheers,
Mike
[Office you hold] [Company name] [Contact information]
Content Four
Hello [name,]
I was recently introduced to your company [Company Name] by another client. Everything I've seen so far has impressed me. I think you'd be an excellent fit for a project we're working on. I'd want to know if you're interested in collaborating.
When creating campaigns for our clients, we frequently work with different companies. And we're in desperate need of someone who knows XYZ right now. If this sounds like something you'd be interested in, click the link below to schedule a 20-minute call.
Cheers,
Mike
[Office you hold] [Company name] [Contact information]
Content Five
Hey [Name],
It appears that we have comparable objectives. I'm working on improving my XYZ, and I notice you're already doing well in this wise. Would you mind sharing your experience with me? Maybe we can discuss this over a cup of coffee.
Thanks,
Mike
[Office you hold] [Company name] [Contact information]
Examples of Email Content/Body that You should Avoid:
Content One
Hey there-
I'm Mike, the marketing and community guy from XYZ. I don't believe we've gotten a chance to chat one on one yet. I just wanted to reach out and say thank you for checking out our product and see if you had any questions for us about the launch or the product itself.
Let me know!
Thanks so much,
Mike
Content Two
Hello, 
Hope you're doing well,
I was not finding your website coldemail.com on the starting page; I can help you do better on your ranking for all search engines if you give us permission.
We are the best service provider in the optimization area and do better in affordable charges.
Let me know if you're interested!
Kind Regards,
Mike
What is the difference between cold emailing and spam?
There is a big difference between cold emailing and spam. Cold emailing is when you reach out to someone you don't know and try to build a relationship. Spam is just mass emails sent out without any personalization or thought. 
Cold emailing can be an effective way to build relationships and get in touch with people you wouldn't be able to reach otherwise. Still, it has to be done thoughtfully and with respect for the person's time. Spamming is just annoying and a huge turn-off. 
We don't tolerate spam sending by our subscribers. This is clearly stated in our terms of service (TOS); if such a case is reported, it can get your account suspended. So, next time you're thinking about sending a cold email, make sure you do it right, or you'll just be another spammer.
What is GDPR compliance in emailing
The General Data Protection Regulation (GDPR) is the world's most stringent privacy and security law. The first step is to make sure you are GDPR compliant. This means ensuring that all email recipients have given you explicit permission to contact them.
You can do this by adding a checkbox to your sign-up forms that allow people to opt in to receive marketing emails. Once you have that permission, you're good to go!
You need to also give people the option to unsubscribe from your emails at any time. You should also include a physical address so that people can reach you if they have any questions or concerns. Always make sure that your email list is up to date by sending emails to people who have explicitly permitted you only.
If you follow these simple guidelines, you'll be GDPR compliant! And once you are, you can start reaping the benefits of email marketing without worry.
What is the legal way of sending emails and outreaches?
Sending emails and conducting outreaches is a great way to build relationships and generate leads for your business. However, there are a few legalities you need to be aware of before you start sending out mass emails.
The CAN-SPAM Act is a law that sets the rules for commercial email. It establishes requirements for commercial messages, gives customers the right to have you stop emailing them, and spells out tough penalties for violations.
CAN-SPAM Act compliance entails the following:
Include in the email your company's physical address. 

Don't use false or misleading header information. This includes using a misleading subject line.

Don't use deceptive content in the email body.

Tell recipients how to opt-out of receiving future emails from you.

Honor opt-out requests promptly.

Monitor what others are doing on your behalf. CAN-SPAM applies to all commercial messages. If you hire someone to send emails for you, you are still responsible for ensuring that those emails comply with the law.
Conclusion
There's no doubt that cold emailing is here to stay. It's only going to become more and more popular as time goes on. So, if you're not already using cold emailing as a part of your marketing strategy, now is the time to start.
As we move into 2022 and beyond, the strategies for cold emailing that worked in 2021 may not be as effective. It's essential to understand what changes are happening in the world of cold emailing so you can adjust your strategy accordingly.
You can make sure your emails are welcome in people's inboxes by following these tips. So take the time to craft thoughtful, valuable content, and you'll be rewarded with happy readers who stick around for more.